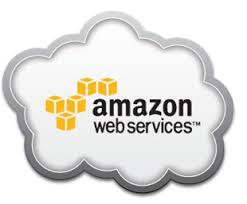 Axiomática has partnered with Amazon to provide our customers with the most reliable services.
Cloud computing provides a simple way to access servers, storage, databases and a broad set of application services over the Internet. A Cloud services platform such as Amazon Web Services owns and maintains the network-connected hardware required for these application services, while you provision and use what you need via a web application.
We provide our clients the Full range of hosting services: email, websites, relational databases, application servers, automated backups, fault-tolerance, scalability using Amazon Web Services (AWS)
Our partnership with AWS allows us to provide a better service to our clients. Some of the advantages are :
Cost Effectiveness:
Our clients only pay for what they use. Resources can be added or removed as needed, thus lowering the cost to our customers.
Reliability:
When hurricane María hit Puerto Rico, our clients in the US and Latin America didn't suffer any problems with their service, because our servers are in the cloud. Even though our headquarters were affected, our servers, and databases weren't.

Scalability:
Extra resources can be added when required. When your business grows, your infrastructure will scale with you.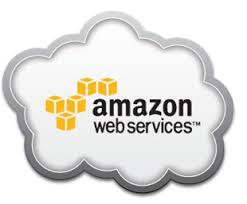 Axiomática se asoció con Amazon para proporcionar a nuestros clientes los servicios más confiables.
La computación en la nube proporciona una forma sencilla de acceder a servidores, almacenamiento, bases de datos y un amplio conjunto de servicios de aplicaciones a través de Internet. Una plataforma de servicios en la nube como Amazon Web Services posee y mantiene el hardware requerido para los servicios de aplicaciones, mientras que usa lo que necesita a través de una aplicación web.
Proporcionamos a nuestros clientes la gama completa de servicios de alojamiento: correo electrónico, sitios web, bases de datos relacionales, servidores de aplicaciones, copias de seguridad automatizadas, tolerancia a fallas y escalabilidad usando Amazon Web Services ( AWS )
Nuestra asociación con AWS nos permite brindar un mejor servicio a nuestros clientes. Algunas de las ventajas son:
Rentabilidad:
Nuestros clientes solo pagan por lo que usan. Los recursos se pueden agregar o eliminar según sea necesario, lo que reduce el costo para nuestros clientes.
Confiabilidad:
Cuando el huracán María llegó a Puerto Rico, nuestros clientes en los Estados Unidos y América Latina no sufrieron ningún problema con su servicio, porque nuestros servidores están en la nube. A pesar de que nuestra sede se vio afectada, nuestros servidores y bases de datos no lo fueron.

Escalabilidad:
Se pueden agregar recursos adicionales cuando sea necesario. Cuando su negocio crezca, su infraestructura crecerá con usted.